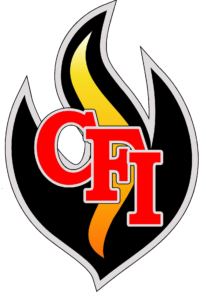 We currently service the areas of Georgia, South Carolina, Alabama, Texas, and Oklahoma
ORIGIN AND CAUSE FIRE AND EXPLOSION INVESTIGATIONS
Our origin and cause investigation services include a comprehensive scene exam from exterior to interior, room to room. CFI offers IAAI-Certified Fire Investigators.  Licensed in multiple states, CFI offers origin and cause services for:
Our investigations are conducted in accordance with the National Fire Protection Association's NFPA 1033 and NFPA 921 publications
CONTENTS EVALUATION AND INVENTORY
Our experts have the ability to examine the fire scene and the contents inventory and determine: What's there?; What's missing?; Was the Quality & Quantity adequate for the building use?; And is it consistent with contents inventory?
VEHICLE LOCK EXAMINATION AND AUTO THEFT INVESTIGATIONS
CFI's forensic locksmith has the ability to determine if a vehicle's security systems have been bypassed.  He has the ability to systematically do an examination of a lock, other security device, or associated equipment; utilizing scientific methods to determine if and how the device was opened, neutralized, or bypassed. These examinations include the use of various types of forensic techniques, and includes microscopic examination, microphotography, regular photography, physical disassembly of the device or devices, and on occasion laboratory techniques, such as metallurgy and tool mark identification may be conducted.
SUBROGATION /LIABILITY EVALUATIONS AND CASE REVIEWS
Subrogation and liability recovery can lead to delivering maximum returns benefitting both the insurance industry and the insured. CFI investigators have conducted thousands of fire and explosion investigations. With that vast experience, CFI specializes in consultation of subrogation and liability issues for adjusters, legal professionals, and private individuals.
CFI Investigators conduct each case to withstand the scrutiny of litigation. Each investigation encompasses all potential subrogation and/or liability issues. Identification of manufacturers, component manufacturers, contributory equipment and factors for fire spread and assisting with notification of interested parties are some of the ways CFI assists with subrogation and liability cases. Additionally, with our evidence storage services, CFI handles evidence preservation and retention. Most importantly, CFI investigators utilize open communication with the adjuster, special investigations unit investigator and/or attorney to ensure that the facts of the case are known and potential causes of action are identified. Subrogation recovery can be a daunting task; CFI has the experience, knowledge and service offerings to assist in the recovery of damages from fire or explosion losses.
LABORATORY ANALYSIS AND FORENSIC EXAMINATIONS
By working with forensic engineers and other available professionals, we are able to provide a complete and thorough examination and analysis of the fire or explosion event. We use qualified scientific laboratories to process evidence which enables us to obtain test results in an efficient and timely manner.  Our lab can handle any forensic examination or failure analysis.  
Other Lab Items Include: Ultrasonic Cleaners, Fiber Optic Cameras, Digital AmScope, Microscopes, Thermal Measuring Devices, and wide door entry ways. CFI's lab is climate-controlled with 24-hour video surveillance and security.
Our staff has presented many fire and forensic investigation training programs for insurance companies, law firms, claims organizations, and other groups.  Topics have included: live burn demonstrations, fire origin and cause investigation; physical evidence identification, collection and preservation; spoliation; subrogation; motor vehicle and heavy equipment investigations.